التكنولوجيا الأساسية لـ Anviz
الابتكار أمر بالغ الأهمية لشركة Anviz ، وبالتالي فإن البحث والتطوير يعتبر من الأولويات. نحن نستثمر بكثافة في التقنيات الجديدة لنظل في الريادة. يتكون فريق البحث والتطوير في Anviz من مزيج من المهندسين و المطورين المحترفين المتواجدين بمكاتبنا في الصين و العالم.
الخوارزمية الأساسية

أجهزة

برامج

مراقبة الجودة
Bionano الخوارزمية البيومترية الأساسية
(RVI مراقبة في الوقت الحقيقي)
تكنولوجيا البرامج
ACP برتوكول
SDK/API
Bionano الخوارزمية البيومترية الأساسية
Bionano هي خوارزمية أساسية تعتمد على التعرف البيومتري المتعدد والتي الخاصة بـ Anviz. وهي تغطي التعرف على بصمات الأصابع و الوجوه و قزحية العين.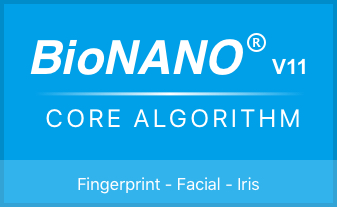 Bionano Finger
1. تقنية تشفير بصمات الأصابع.
تتبنى Bionano تقنية تشفير ذات ميزة فريدة من نوعها ، بحيث يمكنها التعرف على بصمات الأصابع المزيفة وتحقيق الكشف المباشر عن بصمات الأصابع لضمان أمن المواقع.
2. تقنية معقدة للتكيف مع بصمات الأصابع.
تحسين تلقائي لبصمة الإصبع الجاف والمبلل وإصلاح البصمات المكسورة تلقائيًا. و هذا ما يعطي إمكانية الإستعمال في كل الأماكن و البيئات.
3. Fingerprint template auto update technology.
هو Bionano خوارزمية تتمكن من تحديث تلقائي لبصمات الأصابع عن طريق القيام بمقارنتها كل مرة ، وتضمن هذه العملية على الإحتفاظ بأفضل قالب لبصمة الإصبع .
بصمة الوجه
توفر خوارزمية Bionano تقنية التعرف على الوجه بالإعتماد على آخر تكنولوجيا الذكاء الصناعي .
قزجية العين
1. تكنولوجيا فريدة من نوعها لقزحية العين.
التعرف بواسطة التزامن المجهري ، نظام تسجيل ذكي ، كشف تلقائي ، معدل الخطأ يوازي واحد من المليون.
2. مطابقة ذكية و سريعة.
يكتشف Bionano تلقائيًا موقع القزحية والمسافة ، ويوفر ضوءًا مختلفًا لألوان مختلفة للقزحية كما يقوم بتحديث البيانات بشكل تلقائي.
RVI(Real time video intelligent)
Real time video stream analysis is a comprehensive intelligent algorithm based on front-end real-time video streaming. Widely used in Anviz camera and NVR products.

Smart Stream
Anviz Video compression technology is based on automatic scene judgement. Under dynamic, static and other comprehensive factors. The lowest bit rate can be reduced to less than 100KBPS, and comprehensive storage can save more than 30% compared with the mainstream H.265+ technology.
Smart Stream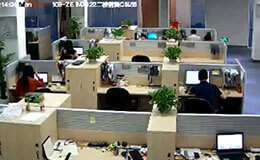 230KB
H.265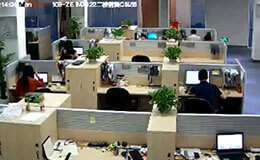 680KB
Video optimization technology
Different from traditional video streaming image simple optimization, RVI relies on the advantages of FPGA algorithm to optimize scene-based object detection. For the front-end video stream, we first identify the location coordinates of people, vehicles and objects, and target objects according to the scene requirements. Image optimization includes low illumination, wide dynamic, fog penetration, with saving computational power, which increases memory space.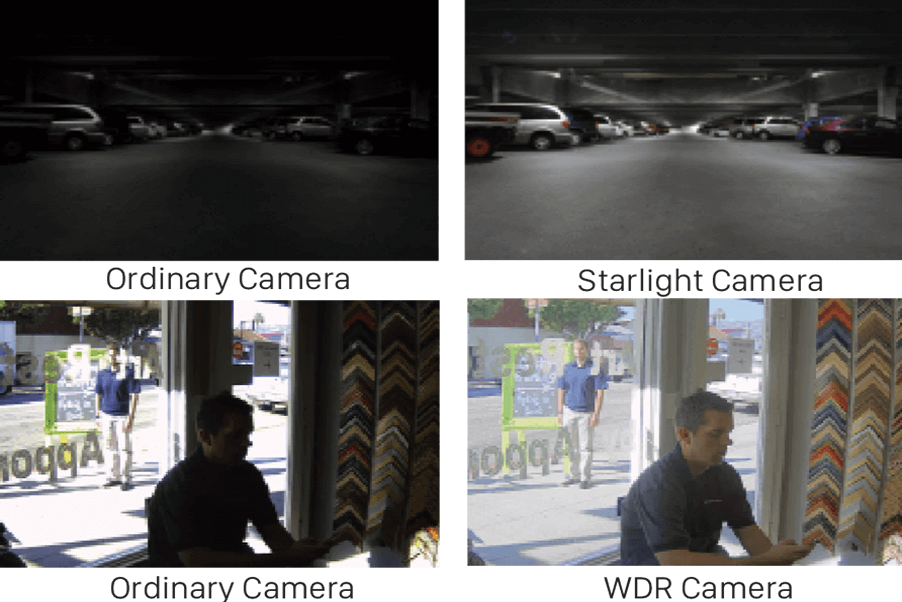 Video structuring
RVI provides a structured video algorithm based on front-end. At present, we focus on people and vehicles recognition. It includes human face annotation, face photo extraction, human shape annotation, feature extraction and so on. For vehicle we have license plate number recognition, vehicle feature extraction, moving line detection algorithm.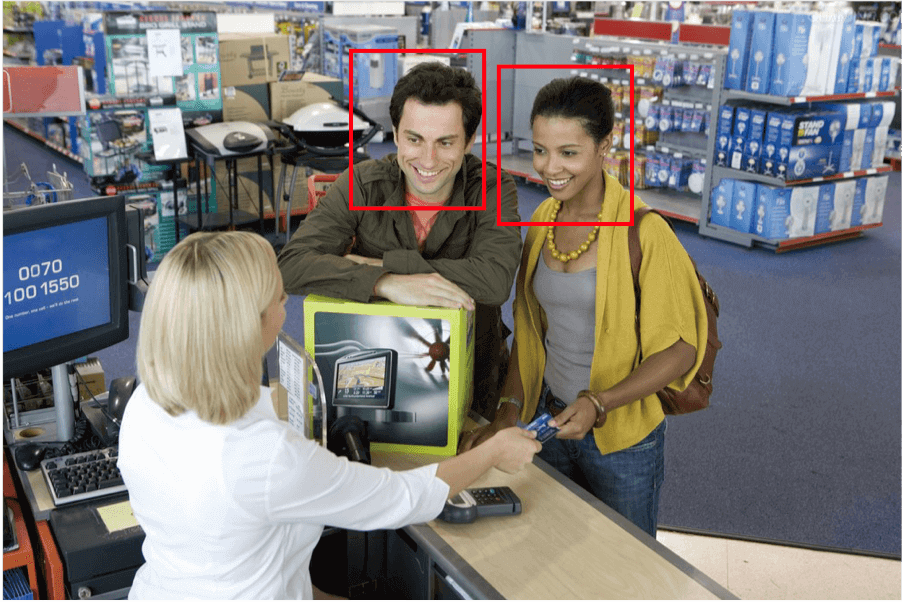 Real time video streaming mosaic technology
Image overlap analysis based on front-end video streams provides 2-way, 3-way, 4-way image mosaic technology, which is widely used in retail store patrol display management, public place full range control and other scenes.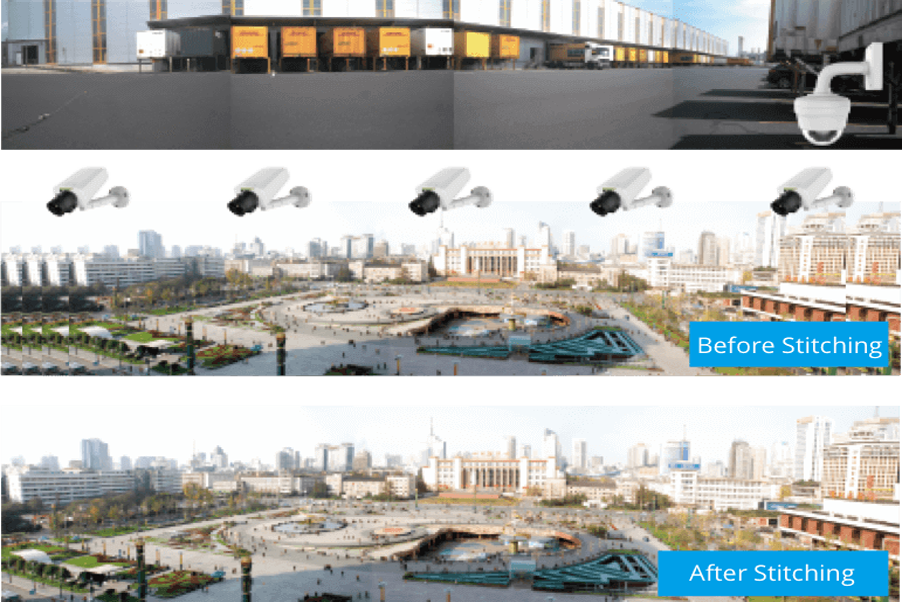 Cyber Security (ACP Protocol)
ACP is the unique encryption and internet transmission protocol customized for its biometric devices, cctv devices and smart home devices based on AES256 and HTTPS protocol. ACP protocol can realize 3 functions of interworking broadcast, protocol interaction and information sharing. At the same time, ACP protocol covers the hardware underlying algorithm, area interconnection, cloud communication three vertical platforms, and has a deep decompilation technology to ensure the LAN, cloud communication data interaction security and customer privacy protection.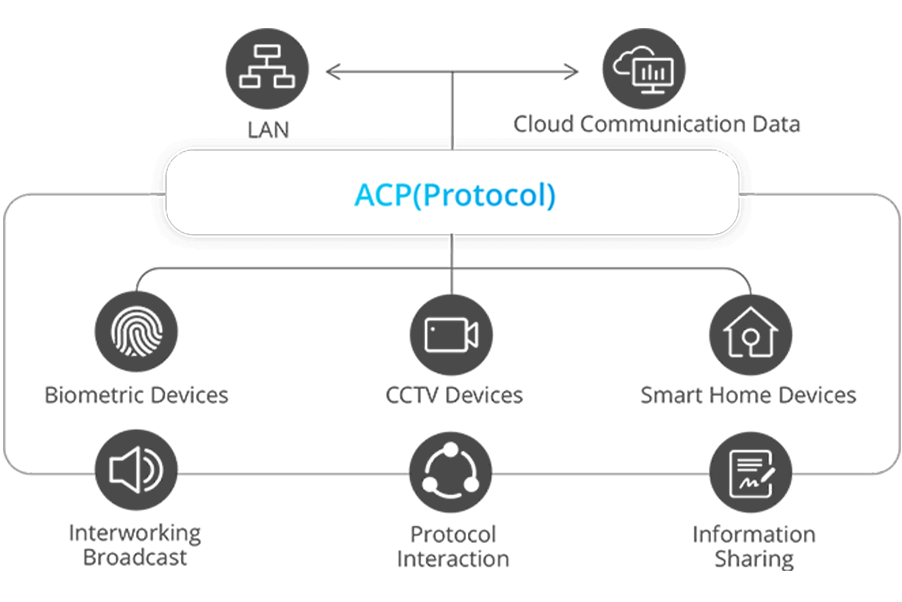 SDK/API
Anviz provides a multifunctional and well diversified hardware and cloud-based SDK / API development protocols, and provides a variety of development languages including C #, Delphi, VB. Anviz SDK / API can provide professional platform partners with convenient hardware integration and one-to-one services for in-depth customization requirements development.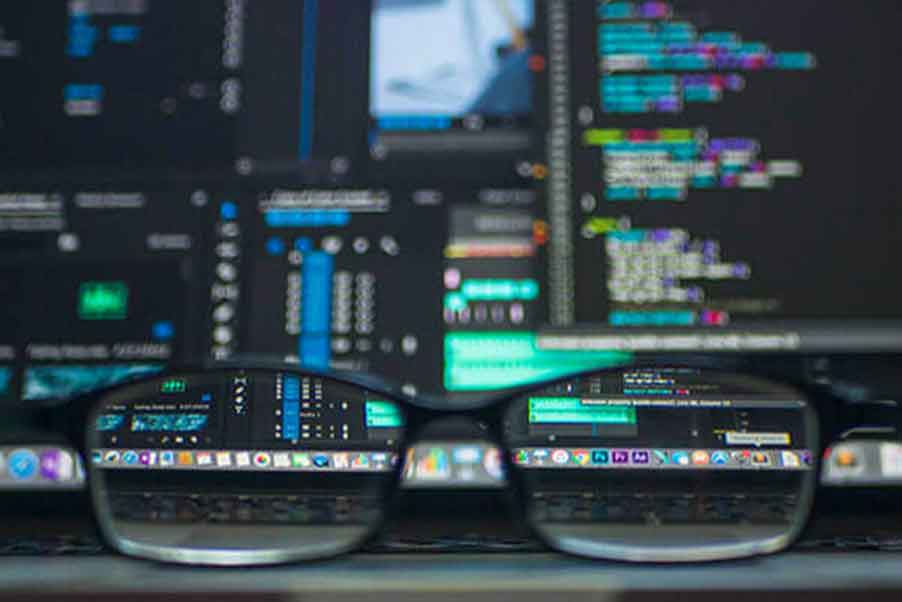 Biometrics
AFOS Fingerprint Sensor
AFOS fingerprint sensor has been updating for several generations and now became the world's leading technology with water proof, dust proof, scratch proof, and meets accurate 15 degree side recognition
Super Engine
Dual-core 1Ghz platform, memory optimize algorithm, and Linux based technology ensure less than 1 second recognition speed under 1:10000.
AFOS Fingerprint Sensor
As a leading brand in the entrance guard industry, Anviz products are challenged in compact, waterproof, vandal proof with antistatic design. Also intelligent heat dissipation design enables Anviz products to adapt to a variety of scenarios, especially to the installation of aluminum alloy door frames.
Multiple communication interfaces
Anviz devices provide multiple communication interfaces including POE, TCP/IP, RS485/232, WIFI, Bluetooth, etc. to simplify operation and save installation cost.
Open Cloud Platform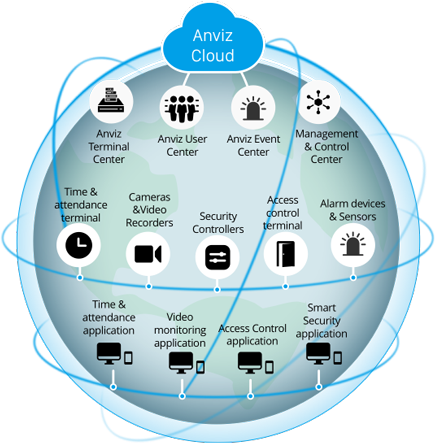 Quality Control
Anviz production quality determines Anviz future. Anviz commits to control the product quality from numerous aspects, including; staff, equipment, raw material, and processing. This allows us to supply the highest quality products which satisfy the requirements of our global customers.
Staff
We emphasizes on staff education in order to understand what "quality" means and how to achieve it. We also keep detailed records of product quality information during production. Finally, the staff maintains strict control over instances which lead to human error.
Equipment
Anviz applies first-class manufacturing machines, including SMT. Routine inspection of production equipment ensures better quality during production. Maintenance is also a key step in ensuring the highest quality products.
Process
During production, employees never start the next process if the last has not been successfully completed.
Raw Material
The company never accepts materials that do not conform to the requirements established by Anviz. These materials are heavily scrutinized and must conform to the requirements of the company.
Environment
Implementation of 5S strategy in the production area helps to create a high-quality production environment. It improves work efficiency and reduces quality problems.